Overview:

In this unit we will be studying the events that lead the colonists to revolt and go to war with the most powerful military on the globe.

Essential Questions:

What early British actions angered the colonists and how did those actions lead to an environment that promoted revolution?
How did the Boston Massacre lead to the Intolerable Acts?
Which actions by the British give American colonists the biggest reason for rebellion?
---
Vocabulary

Notes and Classwork

Any notes we took, videos, or classwork for the unit can be found below:

Assessment
​

There will be two pieces to the assessment of the Colonies Toward Independence

TimeLine: Students will create a timeline or another graphical representation of the events that pushed the colonists to war.​

​Test: Students will also take a test on 10/22 to assess their learning



Powered by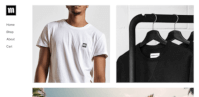 Create your own unique website with customizable templates.