In this unit we will be taking a look at what stories make us the unique individuals we all are. Also, what the moral, or lesson learned about life, we can glean from our story.

Unit Objectives Include:

I can read literature and identify topics and themes.
I can identify the plot development of a narrative including the exposition, rising action, climax, falling action, and resolution.
I can orient the reader to my narrative with clear exposition including setting and introducing characters.
I can use complex transitions to create a flow between events.
I can use dialogue and descriptive language to create vivid setting and characters.
I can reflect upon my experiences and create a lesson about life that stems from my personal narrative.
I can, with the help of adults and peers, revise and edit my personal narrative.
---
Writing Stages
1. Orientation Stage

During this stage we will be reading several mentor texts and identifying topic, plot progression, and theme.

​

---

4. Revising Stage

During this stage we will revise, with peer and adult help, our rough drafts. Aspects we will revise together include the introduction and hook, transitions, descriptive detail, conclusion and reflection.

2. Brainstorming Stage

During this stage we will be doing several free writes, response writes from multimedia, and other various activities to get our brains formulating great ideas for our personal narrative.

---

5. Final Drafting Stage

During this stage we will work to create a publishable final draft of our personal narrative. Students will turn in their plot diagram, rough draft, peer revision form and final draft. Students will create and submit their final copy through Google Classroom.

3. Rough Drafting Stage

During this stage we will be creating our rough drafts and will have various mini-lessons throughout to help with different aspects of our writing

---
Powered by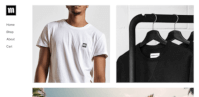 Create your own unique website with customizable templates.